Priced Out is a largely volunteer-driven project that began in February 2015 when Nikki Williams, featured in our first film, NorthEast Passage, asked producer Cornelius Swart to do a sequel. Since then thousands of volunteer hours have gone into reporting the story and producing an update on what happened to Williams and her neighborhood. Along the way, the film has worked with a handful of contract producers and volunteers who have gone above and beyond expectations to make Priced Out a compelling and impactful film.
Cornelius Swart
Director/Producer
Cornelius Swart is the project's director and producer. Swart co-produced the first film, Northeast Passage, with Spencer Wolf. Since then Swart has established himself as a reporter with a deep knowledge of the community. He published the Portland Sentinel, a community newspaper and hyperlocal website that covered St. Johns, North, and Northeast Portland, for five years. Since then he has worked on staff at the state's largest newspaper, The Oregonian, the state's largest television station, KGW NewsChannel 8, and was director of content during the startup of the web-based news platform GoLocalPDX.com. Swart volunteers his time to the project.
Andru Morgan
Podcast and Social Media Producer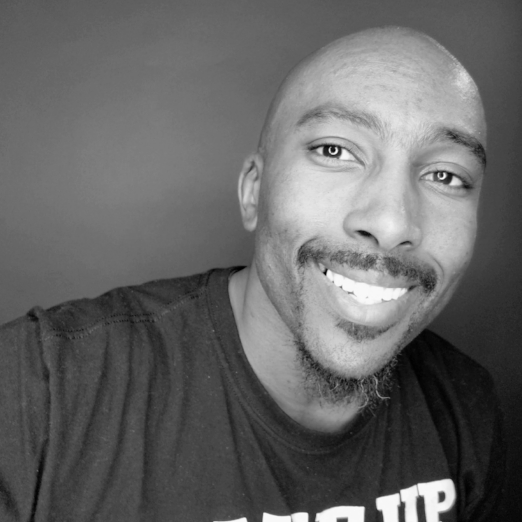 Andru as been a crucial team member working to help Priced Out reach communities across the country as we continue to widen the conversation about gentrification in Portland and around the US. Andru is a native of Kansas City, Missouri, who recently moved to the Portland area from Tulsa, Oklahoma. Andru brings with him more than 15 years of experience working in radio broadcast, podcasting, and photography. He is currently assisting with the production of Priced Out: The Podcast and screenings of Priced Out. The podcast is available on iTunes as Priced Out: Tales of Gentrification and on the Priced Out Youtube Channel. Andru is also an ordained pastor. He has worked extensively with homeless outreach efforts in Tulsa and was most recently a police chaplain there.
Eric has helped guide postproduction and led principal photography on the film since the fall of 2015 when he first came on board. Maxen has worked as a reporting photographer with the Sun-Times News Group and later as a regular contributor to the Chicago Tribune. Maxen was also director of the In-Sight Photography Project, an educational nonprofit in Brattleboro, Vermont, dedicated to providing a creative outlet for youth. More recently, Maxen developed a program with the nonprofit NW Documentary where he produced and edited short films for area nonprofits.
Anjala Ehelebe
Associate Producer
Anjala Ehelebe has been a backer of the project since it began in 2015. Ehelebe stepped in to support the film during postproduction and has been a guiding star for the team as the film moved from rough draft to final cut. Ehelebe is a neighborhood activist, working mostly through the Woodlawn Neighborhood Association and North Star Village. She works on projects that engage neighbors and make Portland a better and easier place to live. Ehelebe is also a local historian and author of Images of America's Portland's Woodlawn Neighborhood. A self-described "culture vulture," she supports the arts in person and financially.
Donovan Smith
Assistant Producer
Donovan Smith conducted reporting for Priced Out and helped coordinate interviews with important figures in the community and residents impacted by displacement. He's been a staff reporter at The Portland Observer and The Skanner News, the city's two historically African American newspapers. A Portland native with deep connections in Northeast Portland, Smith has been adding to the gentrification conversation with his clothing line Ignorant/Reflections. He recently produced a photo and art exhibit in North Portland entitled Gentrification is Weird and helped to create a gentrification bike ride with the same name.
Martin Lendahls
Visual Effects / associate producer
Martin has put in a tremendous number of hours as a volunteer creating unique visualization designed to make complex data easy to understand. Lendahls is a Swedish animator/editor who cofounded a boutique design agency, and led strategy and development of interactive projects ranging from websites and apps to independent films and trade show presentations. He has worked on brands such as Adobe, Coca-Cola, Dell, Nike, and Verizon.
Farnell Newton
Music Supervisor
Farnell Newton was responsible for guiding the musical direction of the film and finding local artists who could support the emotional tones of the film. In 2002, Newton helped line up local musicians for Northeast Passage. Newton is an accomplished local jazz musician, music producer, and educator. When Newton is not teaching at Portland State University's Jazz Department or working with his youth jazz group, PDX Jazz Project, he is touring, recording, and sharing the stage with Skerik, Lettuce, Slightly Stoopid, Karl Denson, Galactic, Nigel Hall, sax man Mike Phillips, the DooDooFunk All-Stars, and many more. His band, The Othership Connection, features an all-star lineup of local musicians. The band released its first album in 2016.
Mikensi Romersa
Assistant Producer
Mikensi started with Priced Out as an associate producer intern. She then worked on postproduction, grant writing, reporting, and second unit camera. Mikensi produced, shot, and edited segments for Changing Home, a documentary about the changing economics of the rural town of White Sulfur, Montana. The film was featured on Montana Public Broadcasting and recently won a Society of Professional Journalism Regional Award and was nominated for an SPJ National Award, as well as a Regional Emmy.
Brandon Giam
Senior Assistant Producer
Brandon Giam tracked all ongoing production and postproduction projects. He was responsible for a vast array of logistical support. He helped acquire historical photos and documents, supervised interns, coordinated scheduling with staff and on-camera subjects, tracked and maintained all production databases, and more. Giam is a Malaysian citizen with years of experience as an assistant director. While in Asia he worked at major cable TV outlets including The Discovery Channel, Travel & Living, and The Asian Cooking Channel.
Jim Rider
Second Unit Camera
Jim Rider worked as a volunteer videographer and shot hours of shot pickups, R-roll, and man-on-the-street interviews that were vital visual elements needed to tell the story of a rapidly changing neighborhood. Rider brought a sharp eye and high level of expertise to the production. He has been on staff at the Indianapolis Star, The Orange County Register, Cleveland Plain Dealer, and has been a contributor to the Associated Press, where his images appeared in The New York Times, The Washington Post, The Boston Globe, and others.
Brenna King
Web & Graphic Design
Brenna is a graphic designer and fine artist who designed Priced Out's brand, its web platform, and collateral products. King's skills with design and branding were indispensable as production ramped up and moved into outreach and distribution. King produces a podcast series that interviews local creatives at the website the BrennaKingShow.
Tuesday Blue
Assistant Editor
Tuesday Blue joined the Priced Out team as an associate producer intern and ultimately worked as a contract editor putting together and editing short sequences for the film. Blue spent countless hours grinding out the most tedious job in any documentary: transcriptions. We were happy to discover that she had a hidden talent for editing and belted out sequences under deadline faster than anyone we'd ever worked with.
Spencer Wolf
Composer and Contributing Editor
Wolf was the executive producer on NorthEast Passage. He returned to work on Priced Out by contributing original music for the film score. He was also a contributing editor throughout postproduction and in the final draft of the film. Wolf is technical manager of post production at 3 Ball Entertainment, a reality television production company in Los Angeles.
Associate Producers
Priced Out has received invaluable contributions from a host of volunteer associate producers who have put countless hours into transcription, logging of footage, research, editing, and other vital tasks.
Harris Newman, Brittany Olson, Ryan Mosley, Sonal Dhingra, Parker Shoaff, Andy McNulty, David Groh, and Zach Forster.
Additional photography
Sika Stanton, Victor Levine and drone photography by Bob Cronk